Engineering & Technical Services
Einstro Technical Services is a Global Service Provider in Instrumentation & Control Systems discipline. Our Highly qualified experts are capable of managing all facets of a Project and End to End Project Management Services but not limited to.
Feasibility Studies and Conceptual Design.
Basic & Detailed Engineering.
Front End Engineering Design.
Procurement & Construction.
Inspection.
Pre-Commissioning, Commissioning & Start-up.
Operation & Maintenance.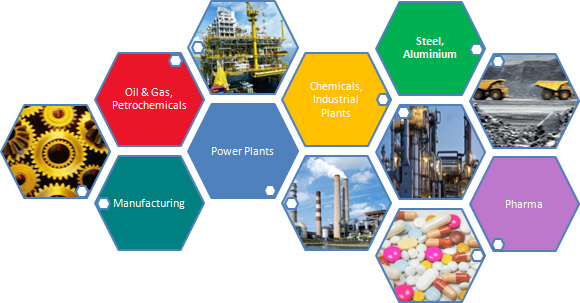 Delivering Projects across multiple sectors
We have our presence in the Middle East, Asia and Europe tying up strategically with associate partners to ensure safe, cost effective and timely fulfilment on the deliverables. Each Project will be coordinated expertly by an experienced Project Manager, working closely with in-house teams to ensure that the client gets precisely the Instrumentation & Control Systems needed, on schedule and within budget.
Einstro shall ensure smooth transition in each stage of the Project up to Commercial Operations including Performance Guarantee Tests validating Integrity of Construction resulting in safe, continuous and reliable operations. An added facilitation feature includes Training to Operations and Maintenance personnel as per need.
Once the System is Operational, Clients can call us at any time to carry out maintenance and repair work, or to provide regular servicing to keep the facility working efficiently.