Why Choose Einstro?
We are committed to help our Customers achieving their goals by providing innovative workforce solutions, Business Process Outsourcing, Engineering & Technology services and multiple solutions that builds better business. Einstro was founded by a team of professionals with experience in delivering global projects and strives to offer the best solutions even for issues they aren't yet aware of. If you want a partner who cares about your business choose Einstro.
Global Reach, Local Expertise
We have expertise which reaches across a number of sectors, as well as knowledge of specific protocol and local regulations.
We help our Customers in more than 12 Countries across 4 continents.
We deliver highly qualified experts.
Partnered globally to provide solutions across diversified Sectors.
Our Capabilities
Highly Qualified and Trained In-house Team.
Commitment to Quality and Deliver on time.
Adheres to ISO 9001:2015 Quality Management Systems.
Cost Effective Solutions and Higher ROI.
Identifying and Solving Problems with Customer Focused Solutions.
Global Database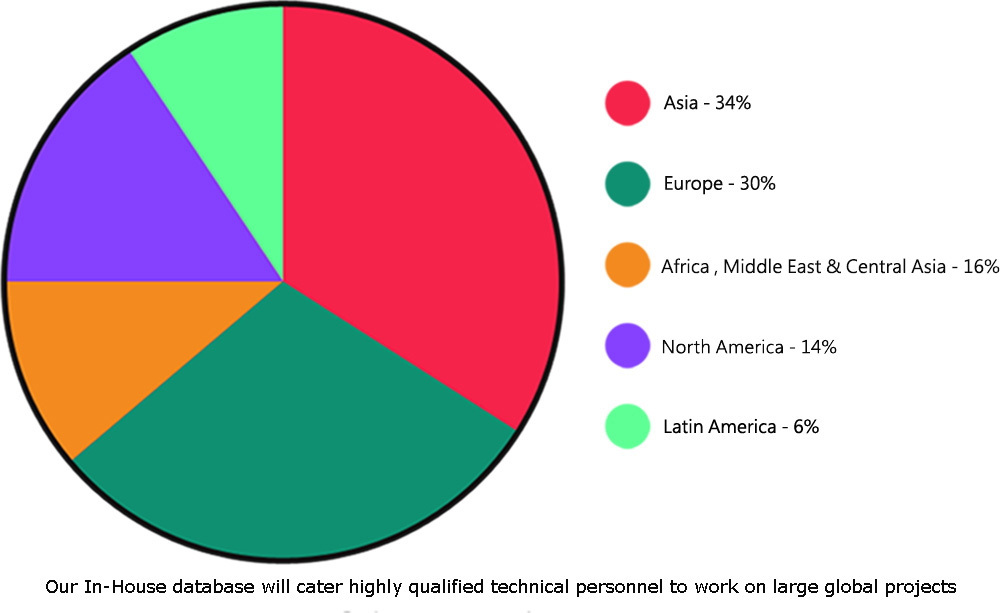 Over 1 Million qualified skilled candidates are available in our global database...
Hired and delivered successfully to global projects.
Our workforce solutions are crafted to meet your business model.
Partner with Einstro to hire talents across the globe.
Committed to scale up your team within short period.
Some of the key sectors we had successfully delivered to Global Customers but not limited to
Manufacturing & Heavy Machinery
Glass Plant.
Spiral Pipe Manufacturing.
Aluminium & Steel Plant.
Sugar Plant.
Cement Plants.
Information Technology
Insurance Product Development.
HR Technology.
IOS, Android Development.
ERP Implementation.
Banking & Finance.
Business Process Management.
Oil & Gas, Energy, Petrochemicals
Exploration & Drilling.
Engineering & Construction.
Onshore Oil Production.
Shutdown and Maintenance.
Refinery.
Marine, FPSO.
Also worked on Key Sectors in Healthcare, Pharma, Hospitality and many more...